We Will Refine Hospitality Management
to Raise Sustainable Enterprise Value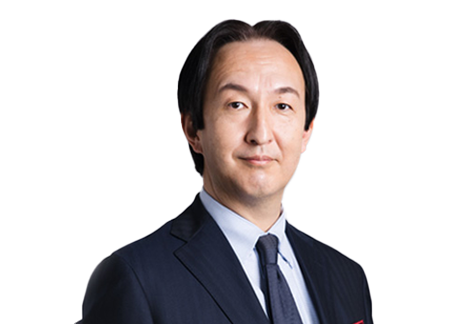 I would like to take this opportunity to express my sincere gratitude to our shareholders and investors for their constant support of our business at Tokyo Individualized Educational Institute, Inc.
Tokyo Individualized Educational Institute advocates three educational ideals: the confidence that you can do it if you try, the joy of taking on a new challenge, and the importance of having dreams. With these educational ideals and hospitality as the linchpin of our business activities, we aim to contribute to a happy future for humanity in our everyday operations.
Society is undergoing rapid change driven by such factors as altered industrial structures caused by the spread of technologies like AI and IoT, a shrinking labor force due to population decline and a lower birthrate, and accelerating globalization. In addition, people's values and lifestyles continue to diversify, making it difficult to apply conventional concepts when drawing a vision of the future. Under these circumstances, Tokyo Individualized Educational Institute will provide quality educational services that foster the development of independence and communication skills as we seek through our business activities to hand each of our customers the skills to make it in the future.
In October 2020, Tokyo Individualized Educational Institute announced "VISION2030," our medium- to long-term vision toward 2030, and "Hospitality Management 2023," our new medium-term management plan.
"VISION2030" delivers a visionary message of a co-created future of mutual education through hospitality management. Our ambition is to advance education to a shared model where students grow through their relationships with others. Here are some numerical targets that symbolize the idea of "VISION2030": over 20,000 instructors, 60,000 enrolled students, and 40 billion yen in net sales for the individualized teaching business. We will double our main KPIs over the coming decade as we take a leap forward in our business.
"Hospitality Management 2023" (FYE February 2022 - FYE February 2024), our new medium-term management plan, is a three-year plan that lays the foundation for fulfilling "VISION2030." Our growth strategy involves updating the instructor personnel platform and updating ICT-based education services.
For our numerical plan, we will use FYE February 2021, a year that has been heavily impacted by the novel coronavirus pandemic, as a springboard to FYE February 2022, when we anticipate a major leap forward. We plan to set a record high for net sales in FYE February 2022. As for operating income, while investing a total of 3 billion yen in ICT over five years, we plan to set a new high in FYE February 2024, the final fiscal year of the plan.
With regard to shareholder return, although the business performance in FYE February 2021 was difficult, we issued a mid-year dividend of 13 yen per share and we issued a year-end dividend of 13 yen per share. Both amounts are the same as last year. By continuing to pay out steady dividends, we seek to meet the expectations of the shareholders who believe in our company's growth and to manage in a way that creates strong bonds with the company.
We will continue to place maintaining the trust of our stakeholders above everything else as we engage in Hospitality Management to promote mutual growth and mutual happiness for all. We will aim for sustainable business growth by focusing on human development and growth and by contributing to a happy future for humanity.
I sincerely request the continuing guidance and encouragement of our shareholders and investors in our future endeavors.
April 2021
President and Representative Director
Katsuki Saito