Achieve Sustainable Business
Growth by Refining Hospitality-
Centered Employee
Development Methods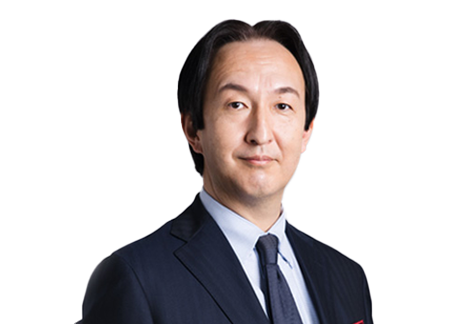 I would like to take this opportunity to express my sincere gratitude to our shareholders and investors for their constant support of our business at Tokyo Individualized Educational Institute, Inc.
Since our founding in 1985, we have advocated three educational ideals: the confidence that you can do it if you try, the joy of taking on a new challenge, and the importance of having dreams. With these educational ideals and hospitality as the linchpin of our business activities, we aim to contribute to a happy future for humanity in our everyday operations.
In FY 2019 (through February), we set record highs for the number of enrolled students, instructors and schools as we achieved our seventh straight year of higher revenues and earnings. This is thanks to all the customers and shareholders who have supported us over the years, and I would like to express my deep gratitude toward them.
In FY 2019 (through February), we kicked off "To Go for the NEXT: Hospitality Management 2020," our medium-term management plan as we approach 2020. Hospitality management is management for sustainable growth with hospitality-engendered employee vitality as our greatest management resource. We are putting this hospitality management into practice with three growth strategies – systemize employee development, continue opening of dominant schools and develop new services – as we focus on strengthening our managerial foundation to improve service quality.
In addition, we are achieving sustainable business growth by refining hospitality-centered employee development methods. Our continuous efforts at developing independent employees have won praise both within the company and from outside, and now, in the spirit of the SDGs, the international goals for society's sustainable development, we are presenting those efforts at the Keidanren SDGs site*,
a special website set up by Keidanren.
We emphasize returning profits to the shareholders who support our business operations. During the three years of the medium-term management plan, we intend to sustain a dividend payout ratio of at least 50%. As for the future, we are offering solid returns on profit by raising sustainable enterprise value while taking into account factors such as post-2020 investment strategies.
I sincerely request the continuing guidance and encouragement of our shareholders and investors in our future endeavors.
October 2018
President and Representative Director
Katsuki Saito
* The Sustainable Development Goals (SDGs) are international targets listed in "Transforming our World: the 2030 Agenda for Sustainable Development," which was adopted at a UN summit in September 2015. All UN member states are making a full effort to achieve the 17 goals and 169 targets by 2030 for the sake of tackling poverty, hunger, energy, climate change, social peace and other topics pertinent to sustainable development. The page presents the company's employee development as pro-sustainability action to achieve SDG 4 to ensure quality education for all, as well as Target 4.4 to increase the number of youth and adults with relevant skills for decent jobs.