Medium-Term Management Plan


In October 2020, we announced "VISION2030," as well as "Hospitality Management 2023," our new medium-term management plan spanning three years beginning in FYE February 2022.
VISION2030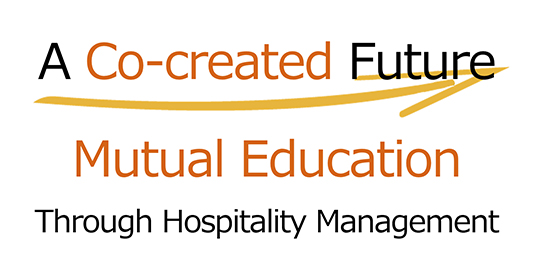 We formulated VISION2030, our medium- to long-term vision for the kind of education we want to provide as we approach the year 2030. Students and instructors will grow together. Both learners and their supporters will grow together. The more technology advances, the more important our values become. That is why our students will grow through their relationships with others. Our desire to spread this educational approach throughout society is expressed by our idea of a co-created future of mutual education through hospitality management.
VISION2030 Targets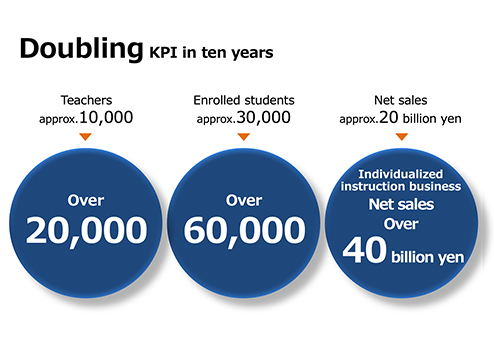 By refining the advantages of our powerful instructor personnel platform, we will double the number of instructors. By converting the game-changing circumstances for individualized instruction created by the spread of online learning into opportunities for growth, we will double the number of enrolled students. And by solving issues for more customers, we will double net sales. These are the targets we seek to achieve as we carry out our business.
"Hospitality Management 2023"
(FYE February 2022 - FYE February 2024)
Essentials of the Medium-Term Management Plan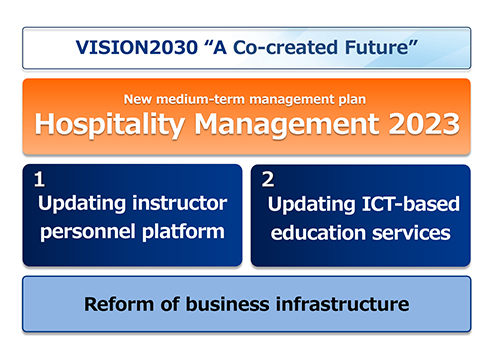 "Hospitality Management 2023" (FYE February 2022 - FYE February 2024), our new medium-term management plan, is a three-year plan that lays the foundation for fulfilling "VISION2030." Our growth strategy involves updating the instructor personnel platform and updating ICT-based education services.
Growth Strategy 1:
Update the Instructor Personnel Platform
Our powerful instructor personnel platform is our strength. It is a method of developing people and bringing them together. This is achieved through the work performed by the teams at our schools, who put hospitality at the core of what they do. To further implement the platform, we support the growth of our heads of schools (our full-time employees) who support the instructors, we are holding the Teachers' Summit Academy in a hybrid of physical and online teaching, and we are expanding first career support for instructors.
Growth Strategy 2:
Update ICT-Based Education Services
The spread of online classes is a dramatic game-changing event for the individualized teaching business. We are already providing hybrid classes mixing in-person and online lessons, sowing the seeds for dominance as we approach customers who are unable to be physically present at prep schools in areas where we will later open new schools. Furthermore, we are currently developing a fully online individualized instruction service for customers in areas where we do not plan to open new schools. We will implement this service in three years.
Numerical Plan
We will use FYE February 2021, a year that has been heavily impacted by the novel coronavirus pandemic, as a springboard to FYE February 2022, when we anticipate a major leap forward. We plan to set a record high for net sales in FYE February 2022. As for operating income, while investing a total of 3 billion yen in ICT over five years, we plan to set a new high in FYE February 2024, the final fiscal year of the plan.
Target assumption: Pandemic impact
- No lesson suspensions due to temporary school closure or state of emergency order
- New normal of virus prevention measures alongside economic activity to continue until at least mid 2021
Shareholder Return Policy
◆Sustain a dividend payout ratio of at least 50%.
◆Endeavor to steadily return profits while taking into account factors such as future results, investments in growth, and business continuity.